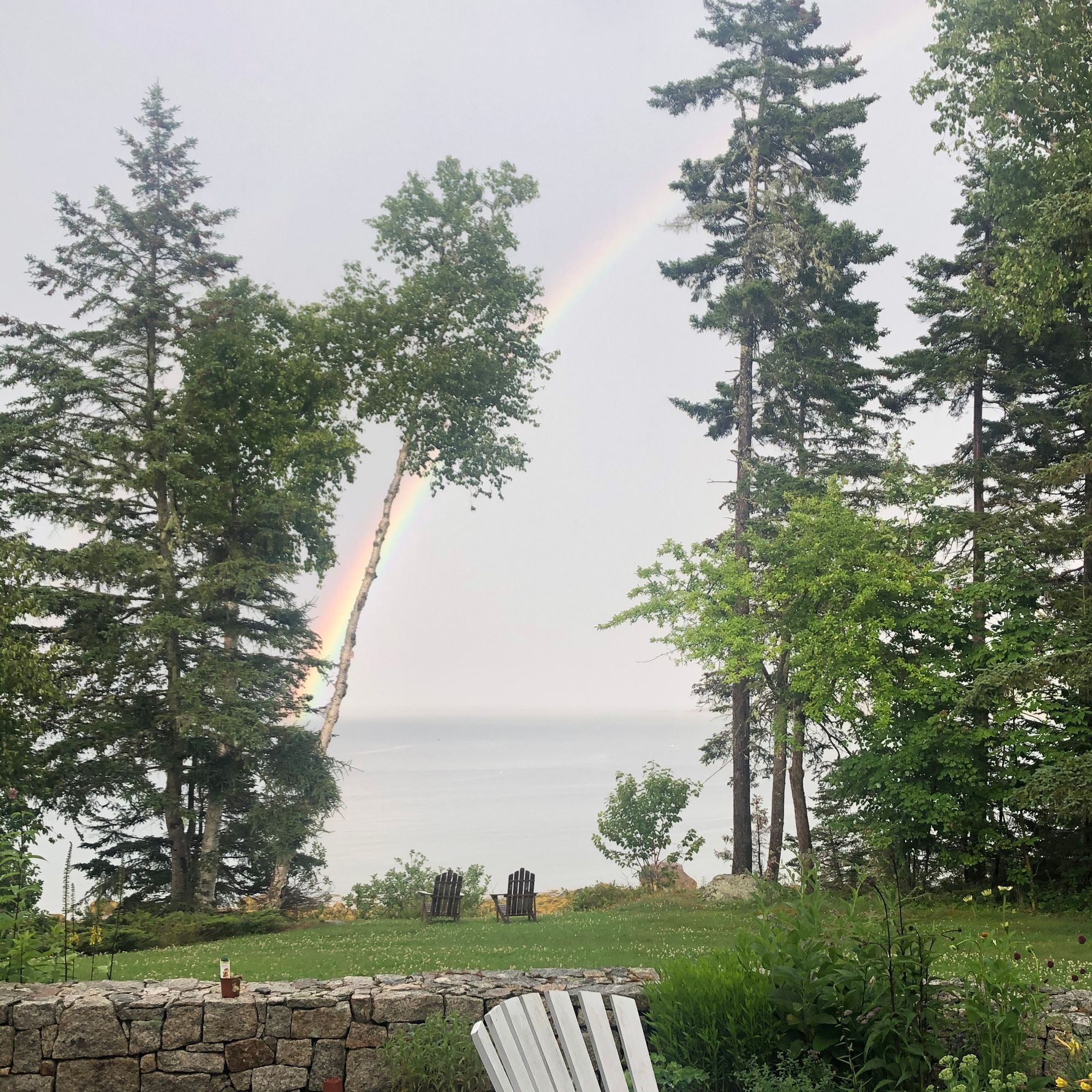 As you may have heard, while working on the book the country was hit with a massive outbreak of the new SARS-CoV-2 virus that ended up changing all of our lives.
For me one of the biggest changes was that I had to come up with a different set of outings to do with my kid. Our normal routine of gymnastics classes, local playgrounds, dinosaur museums, and playdates was out. So we ended up spending quite a bit of time touring nature preserves, state parks, and Civil War battlefields within driving distance of our home in Washington DC. Then for six weeks in June and July we were able to relocate to my dad's summer house in coastal Maine which he was unable to use since he's stuck on the west coast. We end hiking in Acadia National Park and on some Blue Hill Heritage Trust trails closer to the house.
As a result of all the hiking, we now own father-and-son hydration packs and trekking poles — a big change for me as someone who's never been remotely outdoorsy.
I don't know whether these new habits will stick on any level. But during the book-writing process I was definitely aware that "what about nature?" is a question that people would have and it's one I try to address from a policy and analytical perspective even though it wasn't something that I personally felt all that acutely on a gut level. Now I do though. Something that's really fun and special about parenting is getting to see the world through a kid's eyes, and my son's level of enthusiasm about spotting a snake or a frog or a turtle or a deer or a woodpecker or an eagle or a crab is infectious.
But, Matt, what about nature? now that you appreciate its beauty don't you want to reconsider this whole billion people thing?
No, I promise, that was addressed in the book all along. But to find out what it says you need to buy the book.